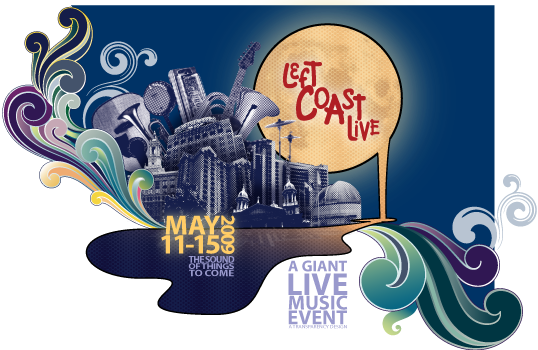 Friday May 15th I had the honor of hosting the 1st Annual Left Coast Live Festival in Downtown San Jose. Blessing the Socially Flyy stage was the Bay Area's own, Martin Luther and Kev Choice Ensemble.
The festival was a great success and the show's were absolutely amazing, to say the least. The synergy was overflowing (so were the drinks) & the crowd's response to the music was abso-freakin-lutely crazy! I met some of the most eclectic urban music lovers I've seen in my life, all come together in support of the Left Coast.
This was my first show of the summer and boy what motivation it was! It was definitely a re assurance, to me, as to why I love music and being in the music business. And most importantly, why the game needs me! Haha. I am looking forward to seeing what the Bay Area music brings about by the end of this year!
Martin Luther and Kev Choice are the truth! There can never be another Kev or Martin in this world, so make their music apart of yours and it will be a much happier world to live in! LOL. Luv U both!
Much Appreciation to the organizers of the LCL and Tommy Aguilar of Ungrammer, for putting me on. I love the South Bay's unified forefront we have built in support of the local artists and music community. 2010 is gonna be… well you just wait and see. :o)