If I believed in past lives, I could see myself living (as a mover & shaker of course) during the Jazz era and Harlem Renaissance movement. I've always been fascinated by the life and times of this era, the fashion, art, literature, music, etc. I am making plans to check this exhibit out within the next few weeks, join me if you can!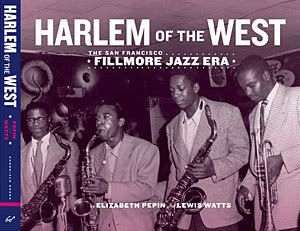 From the mid-1940s through the late 1950's, The Fillmore was known as the "Harlem of the West," a vibrant cultural treasure that was one of the world's leading centers for jazz music and jazz culture. Jazz was popular in the Fillmore as early as 1930, and as the black population of San Francisco grew tenfold between 1940 and 1950, more than two dozen nightclubs with live music dotted Fillmore Street.
Opening in Fall 2008, The Jazz Heritage Center will present a special version of the popular "Harlem of the West" exhibit first presented in 2006 by the San Francisco Performing Arts Library and Museum.
Focusing on the jazz heyday of the Fillmore District in the 1940s and 1950s, the exhibition will feature new prints of rare archival photographs and original memorabilia from original Fillmore clubs.
Jazz Heritage Center
1320 Fillmore St
San Francisco, CA 94115
(415) 346-0961
http://www.jazzheritagecenter.org
And don't forget to pick up the book 'Harlem of the West': Memories of S.F. Jazz by Karen Grigsby Bates (shown)