I love Jimmy Choo – bags, shoes (especially shoes), glasses, all of the above. After years of wishing, I finally got a pair of Choo's in the closet. Which only come out on rare & special occasion's. I plan on adding to that collection after this damn recession passes. Till then I will just keep you up to date with the latest and greatest creations of the season. Here are some of my wish list items:
Autumn/Winter Collection 08
The new collection for Autumn Winter draws on a rich '70's glamour and showcases an irresistible array of boots, decorative heels and ultra-luxe slouchy bags and clutches.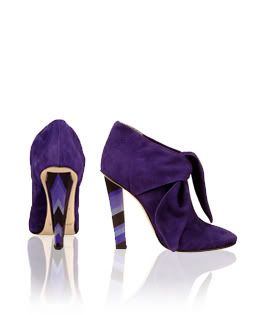 ERICA
SUEDE SHOE BOOT
£795.00
These super cool shoe boots with graphic metallic heels are my must haves this season.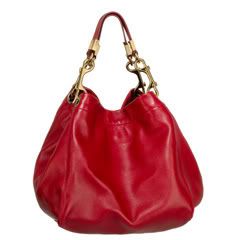 LOHLA-JAYNE M
GLOSS PYTHON HANDBAG
£1,995.00
Autumn Winter 08 sees the introduction of the Lohla –Jayne group of handbags. With its slouchy over-sized shape, dog clip hardware and ultra-luxe finish the Lohla-Jayne is the bag of the season. This must have shopper is available in super-soft leather, patent or cracked leather and glossy python.
KAT
DARK HAVANA FRAMED SUNGLASSES WITH BROWN GRADUATED LENSES
£185.00
Sleek vintage cat's eye design with metal Jimmy Choo medallion logo.