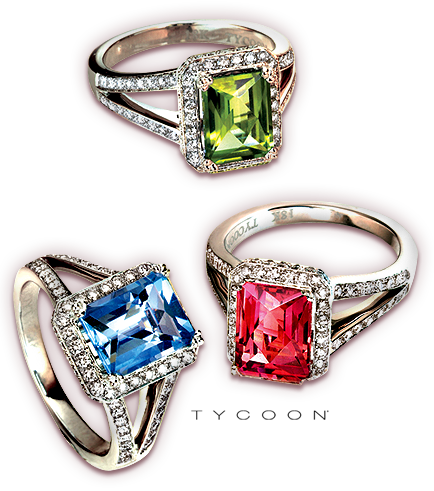 Tycoon Cut Diamonds are the hottest brand of "Ice" on the jewelry market right now. They are designed by The Kejejian family. They have remarkable taste and I love their cuts… Just enough appeal to captivate the eye, but not so much that it looks gaudy. Adding to my wish list as well.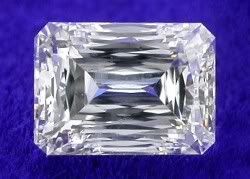 The Tycoon Cut is a simple design with 9 crown facets and 20 step-cut pavilion facets. The cut has a signature diamond shaped table that has earned the trademark slogan:
"The Only Diamond with a Diamond on Top".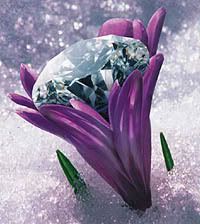 The first rule in design is "Less is More" and that is the magic of the Tycoon Cut: It's a very simple design.