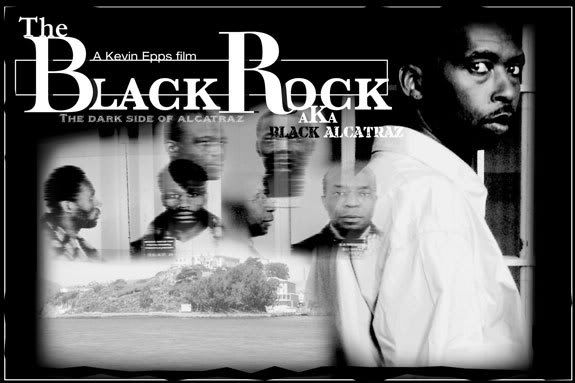 Playing Feb 27 - Mar 5, 2009
Theatrical Premiere!
The Black Rock: The Untold Story of the Black Experience on Alcatraz
Run time: 60 mins
Red Vic Movie House
1727 Haight Street San Francisco, CA 94117
Show times: Nightly: 7:15, 9:15 | Additional shows: Sat & Sun: 2:00, 4:00, Wed: 2:00
The Black Rock Trailer
from
Intern Mastermind
on
Vimeo
.
Dir. Kevin Epps US 2008
The Black Rock chronicles the role of African-Americans at Alcatraz, the first super-maximum security prison, and examines the lives of a few African-American prisoners who were important figures in the history of "The Rock" from the 1930s to the 1960s. The film highlights the truth about the perseverance, sufferings, and resilience of the African-Americans who experienced Alcatraz during this time of racial prejudice and discrimination. Interviews with historians, archival footage, photographs and re-enactments are used to present an entirely new perspective on the most feared prison of its time. Speakers present opening night include director Kevin Epps, historian and author John Templeton, and executive director of the Ella Baker Center Jakada Imani. (60m)
Synopsis
"The Black Rock" aka Black Alcatraz: The Darkside of Alcatraz, is a sixty-minute documentary that presents a new vision of feared federal penitentiary Alcatraz and the untold story of the black experience, as seen through the eyes of infamous black godfather and gangster Ellsworth "Bumpy" Johnson, William "Ty" Martin, post office robber who was part of a planned escaped from the confines of Alcatraz and Robert Lipscomb, convicted counterfeiter turned prison activist of mixed ethnicity who fought against racism and segregation at Alcatraz.
Socially Flyy says: "SUPPORT BAY AREA F.A.M.E.!"