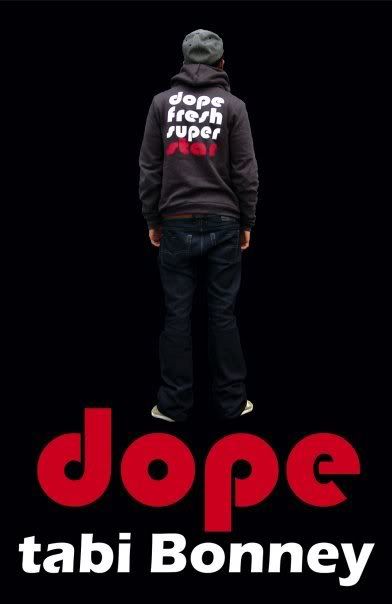 Ok. So since Im just now back on the blogging, I am retracting to the beginning of the year and bringing you up to date with whats hot. Starting with TABI Bonney!
By far, my favorite MC of the year. This D.C. Tastemaker is not only a tight lyricist, he's also a film director and got his own clothing line Bonney Runway. I was put on to Tabi Bonney when his last album "A Fly Guy's Theme" dropped. I heard the single "Syce It" on MTV Jams as became a instant fan. Turns out we are connected through a mutual Tastemaker … Small world isn't it? Anyways, Tabi Bonney dropped a new LP on Inauguration Day titled "DOPE"
So, Im digging it hopefully you will too. Check him out @
www.bonneyrunway.com
and on facebook. He's definitely making moves so YOU should definitely pay attention to what he's got going on cuz he's coming up in the world.
Check out some various links. Video for Rich Kids coming soon. Enjoy..
Hot 97 interview with Peter Rosenberg last night
http://www.zshare.net/audio/5501224827589d56/
tabi Cab Confessions: Part 1
http://www.youtube.com/watch?v=BGfwlo1cHgI&feature=channel_page
tabi Cab Confessions: Part 2
http://www.youtube.com/watch?v=BGfwlo1cHgI&feature=channel_page
MTV2 DC Week - How D.C.'s Changed
http://www.mtv.com/videos/misc/333387/how-dcs-changed.jhtml#id=1603079
MTV2 DC Week - Tabi Bonney & Beat Ya Feet Kings Get Down In D.C
http://www.mtv.com/videos/misc/333393/tabi-bonney-beat-ya-feet-kings-get-down-in-dc.jhtml#id=1603079
MTV2 DC Week - The Pocket Performance
http://www.mtv.com/videos/misc/333394/tabi-bonney-perfroms-the-pocket.jhtml#id=1603079
MTV2 DC Week - Rich Kids Performance
http://www.mtv.com/videos/misc/333395/tabi-bonney-perfroms-rich-kids.jhtml#id=1603079
Washington Post Review
http://www.washingtonpost.com/wp-dyn/content/article/2009/01/26/AR2009012602109.html?hpid=artsliving
3.5/5 Review on DJ Booth.net
http://www.djbooth.net/index/albums/review/tabi-bonney-dope-0127091/