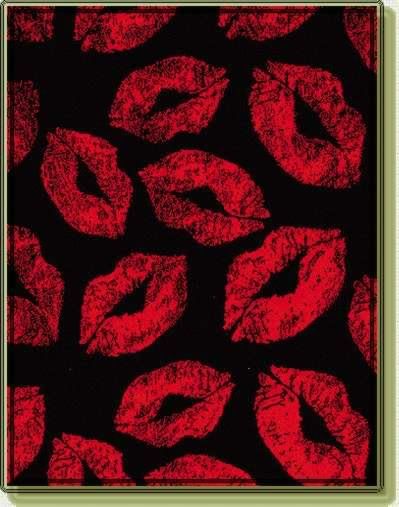 I found this article interesting... I've always been told my kisses were like Kryptonite. Now I know why! lol
CHICAGO – "Chemistry look what you've done to me," Donna Summer crooned in Science of Love, and so, it seems, she was right. Just in time for Valentine's Day, a panel of scientists examined the mystery of what happens when hearts throb and lips lock. Kissing, it turns out, unleashes chemicals that ease stress hormones in both sexes and encourage bonding in men, though not so much in women.
Chemicals in the saliva may be a way to assess a mate, Wendy Hill, dean of the faculty and a professor of neuroscience at Lafayette College, told a meeting of the American Association for the Advancement of Science on Friday.
Fisher noted that more than 90 percent of human societies practice kissing, which she believes has three components — the sex drive, romantic love and attachment.
The sex drive pushes individuals to assess a variety of partners, then romantic love causes them to focus on an individual, she said. Attachment then allows them to tolerate this person long enough to raise a child.
Men tend to think of kissing as a prelude to copulation, Fisher said. She noted that men prefer "sloppy" kisses, in which chemicals including testosterone can be passed on to the women in saliva. Testosterone increases the sex drive in both males and females.
"When you kiss an enormous part of your brain becomes active," she added. Romantic love can last a long time, "if you kiss the right person."
Read full article http://news.yahoo.com/s/ap/20090213/ap_on_sc/sci_romance_unraveled